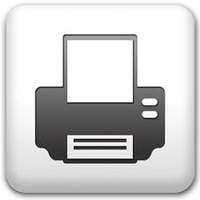 Last updated: 13th February 2023
---
Establishment of Sheikh Kamal IT Training and Incubation Center Project (11 Nos.)
Responsible Officer for Park Operation:

Focal Point Officer

Alternate Officer

Attachment officer

Name

Mr. Raza Md Abdul Hye

Kalyan Kumar Sarkar

Designation

Project Director

Deputy Project Director-1

Phone (Office)

55007188

Mobile

01710873246

01712-550502

E-mail

razahye6676@gmail.com

kalyan.bhtpa@gmail.com

Responsibility

PD

DPD
Project inaugurated Date: Under Construction
Travel facility information:

Establishment of Sheikh Kamal IT Training and Incubation Center (11 Nos.), Kishoreganj

Project Address


Mouza: Mohinanda                     


Post Office: Kishoreganj Sadar


Upazila: Kishoreganj Sadar              


District: Kishoreganj              


Division: Dhaka

Foundation Date


 30th March, 2022

Space


48,000 sqft

Project Location:

Kishoreganj, Dhaka

2.4 km North-East from the City

Travel Time from Dhaka:

By Road- 104 k.m. Time: 4 hrs;

By Rail-96 k.m. Time: 3.10 hrs;

By air – N/A
Travel facility information:

Establishment of Sheikh Kamal IT Training and Incubation Center (11 Nos.), Meherpur

Project Address


Mouza: Basantopur                     


Post Office: Meherpur Sadar


Upazila: Meherpur Sadar              


District: Meherpur


Division: Khulna

Foundation Date


1 November, 2021

Space


48,000 sqft

Project Location:

Meherpur, Khulna

4.7 km North-East from the City

Travel Time from Dhaka:

By Road- 260 k.m. Time: 6 hrs;

By Rail-200 k.m. Time: 6.5 hrs;

By air – 30m (Dhaka-Jashore)
Travel facility information:

Establishment of Sheikh Kamal IT Training and Incubation Center (11 Nos.), Narayanganj

Project Address


Mouza: Vuigor                    


Post Office: Narayanganj Sadar


Upazila: Narayanganj Sadar              


District: Narayanganj


Division: Dhaka

Foundation Date


 24 April, 2022

Space

(Including 2 basement)


120,000 sqft

Project Location:

Narayanganj, Dhaka

7.4 km from the City

Travel Time from Dhaka:

By Road- 23.7 k.m. Time: 2 hrs;

By Rail-22 k.m. Time: 1 hrs;

By air – N/A
Travel facility information:

Establishment of Sheikh Kamal IT Training and Incubation Center (11 Nos.), Manikganj

Project Address


Mouza: Ghior                    


Post Office: Ghior                    


Upazila: Ghior                    


District: Manikganj


Division: Dhaka

Foundation Date


 29 May, 2022

Space


48,000 sqft

Project Location:

Manikganj, Dhaka

22 km from North-West the City

Travel Time from Dhaka:

By Road- 77 k.m. Time: 2.3 hrs;

By Rail- N/A

By air – N/A
Travel facility information:

Establishment of Sheikh Kamal IT Training and Incubation Center (11 Nos.), Sirajganj

Project Address


Mouza: Singrabari                    


Post Office: Kazipur


Upazila: Kazipur


District: Sirajganj


Division: Rajshahi

Foundation Date


 21 April, 2022

Space


24,000 sqft

Project Location:

Sirajganj, Rajshahi

23 km from North-West the City

Travel Time from Dhaka:

By Road- 145 k.m. Time: 3.45 hrs;

By Rail- 131 k.m. Time: 3 hrs;

By air – N/A
Travel facility information:

Establishment of Sheikh Kamal IT Training and Incubation Center (11 Nos.), Dinajpur

Project Address


Mouza: Suihari                    


Post Office: Dinajpur Sadar


Upazila: Dinajpur Sadar


District: Dinajpur


Division: Rangpur

Foundation Date


1 June, 2022

Space


48,000 sqft

Project Location:

Dinajpur, Rangpur

10.2 km from South-East the City

Travel Time from Dhaka:

By Road- 341 k.m. Time: 8.30 hrs;

By Rail- 333 k.m. Time: 8 hrs;

By air – 35m (Dhaka- Sayedpur)
Travel facility information:

Establishment of Sheikh Kamal IT Training and Incubation Center (11 Nos.), Bhola

Project Address


Mouza: Kathali                    


Post Office: Bhola Sadar


Upazila: Bhola Sadar


District: Bhola


Division: Barisal

Foundation Date


N/A

Space


48,000 sqft

Project Location:

Bhola, Barisal

4.5 km from West the City

Travel Time from Dhaka:

By Road- 230 k.m. Time: 8 hrs;

By Rail- N/A

By air – 30m (Dhaka-Barisal)
Travel facility information:

Establishment of Sheikh Kamal IT Training and Incubation Center (11 Nos.), Bandarban

Project Address


Mouza: Sualakh                    


Post Office: Bandarban Sadar 


Upazila: Bandarban Sadar (Bandarban University Area)


District: Bandarban


Division: Chattogram

Foundation Date


5 March, 2022

Space


48,000 sqft

Project Location:

Bandarban, Chattogram

12 km from North-East the City

Travel Time from Dhaka:

By Road- 323 k.m. Time: 8 hrs;

By Rail- 256 k.m. Time: 7 hrs

By air – 40m (Dhaka-Chattogram)
Travel facility information:

Establishment of Sheikh Kamal IT Training and Incubation Center (11 Nos.), Joypurhat

Project Address


Mouza: Bamonihari                    


Post Office: Kalai


Upazila: Kalai


District: Joypurhat


Division: Rajshahi 

Foundation Date


9 April, 2022

Space


48,000 sqft

Project Location:

Joypurhat, Rajshahi

16.1 km from West the City

Travel Time from Dhaka:

By Road- 230 k.m. Time: 6 hrs;

By Rail- 246 k.m. Time: 7 hrs

By air – 40m (Dhaka-Sayedpur)
Travel facility information:

Establishment of Sheikh Kamal IT Training and Incubation Center (11 Nos.), Kushtia

Project Address


Mouza: Kali Shangkarpur                    


Post Office: Kushtia Sadar


Upazila: Kushtia Sadar (Beside of Kushtia Medical College


District: Kushtia


Division: Khulna 

Foundation Date


N/A

Space


48,000 sqft

Project Location:

Kushtia, Khulna

6 km from South-East the City

Travel Time from Dhaka:

By Road- 212 k.m. Time: 6 hrs;

By Rail- 180 k.m. Time: 7 hrs (Dhaka-Poradaha)

By air – 30m (Dhaka-Jashore)
Travel facility information:

Establishment of Sheikh Kamal IT Training and Incubation Center (11 Nos.), Chandpur

Project Address


Mouza: Uttar Uddomdi


Post Office: South Matlab


Upazila: South Matlab


District: Chandpur


Division: Chattogram 

Foundation Date


 12 February, 2022

Space


48,000 sqft

Project Location:

Chandpur, Chattogram

16 km from the City

Travel Time from Dhaka:

By Road- 87 k.m. Time: 3 hrs;

By Rail- N/A

By air – N/A
Project Implementation:
1.

Division name

Information and Communication Technology Division

2.

Implementing Organization

Bangladesh Hi-Tech Park Authority

3.

Project name

Establishment of Sheikh Kamal IT Training and Incubation Center (11 Nos.).

4.

Implementation period

Starting Time: 1 July 2020

Ending Time : 30 June 2025

5.

Project area

1.Sirajgang (Kazipur) 2. Joypurhat (Kalai) 3.Dinajpur (Sadar) 4.Manikgang (Ghior) 5.Kishorgang (Sadar) 6.Narayangang (Sadar) 7.Chadpur (South Motlab) 8.Bandarban (Bandarban University Campus) 9.Bhola (Sadar) 10.Kushtia (Sadar) 11.Meherpur (Sadar)

6.

Total built-up space (11 site)

5,76,000 Sqft

7.

Expenditure (in lakhs)

79891.47

8.

Main purpose of the project

To development minimum SSC/equivalent level student as skilled manpower in IT
To help create entrepreneurship in information and communication technology sector.
Providing support to start up
To help create self-employment opportunities for youth in IT/ITES sector

9.

(A) Functions to be taken under the project/Description of major organs

Attachment Picture with caption.
Honorable Adviser
SAJEEB WAZED
Adviser to Honorable Prime minister of ICT Affairs
Honorable State Minister
ZUNAID AHMED PALAK, MP
Honorable State Minister
Secretary
Md. Shamsul Arefin
Secretary
Managing Director
Mohammad Rezaul Karim
Managing Director (Additional Secretary)
Emergency Hotline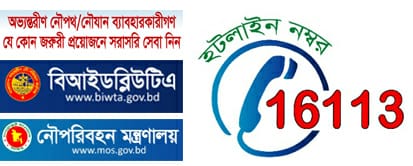 Innovation Corner