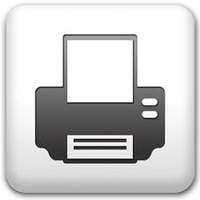 Last updated: 27th September 2022
---
District Level Hi-Tech Park Installation (12 Districts)
Responsible Officer for Park Operation:

Focal Point Officer

Alternate Officer

Attachment officer

Name

A.K.A.M. Fazlul Hoque

Khandoker Ashraful Alam

Md. Shofique Uddin Bhuyan

Designation

Project Director

Deputy Project Director

Assistant Project Director

Phone (Office)

02-55006865

02-55006866

02-55006867

Mobile

01913-008889

01712-527433

01914-322575

E-mail

pd12it@gmail.com pd12it@bhtpa.gov.bd

dpd12it@gmail.com

shofique@bhtpa.gov.bd apd12it@bhtpa.gov.bd
Establishment of IT/Hi-Tech Parks at District Level (in 12 Districts) Project Location

Project Site Info

Travel Time from Dhaka

SL No

Division

District

Upazila

Mouza

By Road in hours

By Rail in hours

By air in minutes

1

Rangpur

Rangpur

Sadar

Khalishakuri

8:00

10:00

55

2

Rajshahi

Natore

Singra

Sherkole

5:00

6:00

-

3

Sadar

Kismot

4:00

4:30

-

4

Jamalpur

Sadar

Mokundobari

6:00

7:00

-

5

Dhaka

Dhaka

Keraniganj

Jhilmil Residential Area

45 Minutes

-

-

6

Dhaka

Gopalgonj

Sadar

Gobra (BSMRSTU)

3:30

-

-

7

Khulna

Khulna

Sadar

Tutpara

5:00

8:00

-

8

Barisal

Barisal

Sadar

Ichakathi, Kashipur-Chohutpur

4:30

-

45

9

Chittagong

Chittagong

Chandgaon

Chor-Rangamatia Kalurghat

6:00

8:00

45

10

Chittagong

Comilla

Sadar South

Dottopur

2:30

-

-

11

Chittagong

Cox's bazar

Ramu

Dokkhin Mithachori

7:30

8:30

55

12

Sylhet

Sylhet

Companiganj

Kholitajuri Bilerpar

5:00

6:00

45
Projects under construction:

Sl

Districts Name

Total Project Area (Acres)

Construction of Multitenant Building

(Floor)

Construction of Cineplex Building

Construction of Dormitory Building
(Floor)

1

Rangpur

10.77

7

1

3

2

Natore

9.2826

7

1

3

3

Mymensingh

7.00

7

-

-

4

Jamalpur

5.23

7

1

-

5

Dhaka

3.272

7

-

-

6

Gopalganj

4.00

7

1

-

7

Barisal

6.69

7

-

-

8

Khulna

3.5972

7

1

-

9

Chittagong

11.551

5

1

-

10

Cox's Bazar

8.07

5

-

3

11

Comilla

10.4725

5

-

-

12

Sylhet

2.85

5

-

-
Project Implementation:
1.

Division name

Information and Communication Technology Division

2.

Implementing Organization

Bangladesh Hi-Tech Park Authority

3.

Project name

Establishment of IT/Hi-Tech Park at District Level (12 Districts)

4.

Implementation period

01.07.2017 to 30.06.2024

5.

Project area

6.

Expenditure (in lakhs)

1st Revised Total : 184609.00 Lac Taka

GOB : 30209.00 Lac Taka

PA : 154400.00 Lac Taka

(193.00 Million US$, Indian 2nd Line of Credit)

7.

Main purpose of the project

To create IT business environment to attract local and foreign companies for operating IT/ITES industry in Bangladesh.

To establish standard IT/ITES/BPO hubs.

To establish basic infrastructure for IT parks.

To develop skilled manpower and create employment opportunities.

8.

(A) Functions to be taken under the project/Description of major organs

i). 7 storied in 8 Districts, 5 storied in 4 districts Multi Tenant Building (MTB) at 12 different places (Steal Structure).
ii). 3 storied dormitory building at 03 different places (RCC Structure) (Natore, Rangpur and Cox's Bazar).

iii). Cineplex buildings at 6 districts (Dhaka, Gopalganj, Rangpur, Natore, Khulna and Chittagong).
Honorable Adviser
SAJEEB WAZED
Adviser to Honorable Prime minister of ICT Affairs
Honorable State Minister
ZUNAID AHMED PALAK, MP
Honorable State Minister
Secretary
Md. Shamsul Arefin
Secretary
Managing Director
Mohammad Rezaul Karim
Managing Director (Additional Secretary)
Emergency Hotline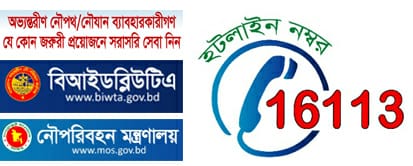 Innovation Corner